On the Margins: Vibrant Neighborhoods
Ahead of GMF's Brussels Forum, the Urban and Regional Policy Program with the support from Kresge Foundation's Enhancing Civic Capacity in Legacy Cities grant and the Compagnia di San Paolo has developed a transatlantic network of cross-sector participants that will explore the role of civic engagement in addressing social disadvantage in neighborhoods segregated by race/ethnicity and/or income. Civic engagement is critical to ensure that residents are equipped with the relationships, knowledge, and resources to effectively shape their future and ensure benefits to both existing residents as well as newcomers. Vibrant Neighborhoods participants explore what role civic engagement currently plays in community decision-making processes for each of the six neighborhoods represented.
Return to the Live Blog Main Page »
---
MARCH 7, 2018 - 12:30 CET
REVISING, REBOOTING, AND REBUILDING CIVIC ENGAGEMENT
As transatlanticists and high-profile leaders gather for GMF's Brussels Forum under the call of Revise, Reboot, Rebuild: Strategies for a Time of Distrust, a parallel gathering was also taking place in the city's Molenbeek neighborhood that tackles the same theme but from a very different angle. How can we revise, reboot, and rebuild our approach to citizen engagement in a way that empowers diverse communities to shape the narratives, investments, and decisions that impact their neighborhoods? Twenty leaders from neighborhoods in Detroit, New Orleans, Memphis, Brussels, Torino, and Cologne gathered in Molenbeek to grapple with this question in the context of their own work and push forward a transatlantic conversation about the intersection of people, place, and power in the urban environment.
Our creation of the Vibrant Neighborhoods Forum (VNF) was a response to the Brussels attacks of 2016, which in its tragic aftermath led to a misplaced global narrative about two of the capital's neighborhoods, Molenbeek and Scharbeek. This narrative which swept the action of a vicious few into characterizations of entire communities is not an uncommon experience. Just like how narrative is often shaped by others, so too are investments and policies in many communities, especially in majority minority neighborhoods that are disempowered, disconnected, and disregarded. Our intention for creating VNF was to create a space for dialogue among leaders from transatlantic cities in our network that are challenged by narratives, investments, and policies that are not shaped by the stakeholders most impacted. How do we reboot our system of engagement and rebuild trust?
Over the last three days this group of leaders leaned into the complexity of race, ethnicity, and power dynamics with the intent to shift their own approach to engagement in the projects that they are leading. They also identified the importance of broader systems changes to make a new approach to engagement less episodic and more institutionalized; but grappled with the challenges that such a process brings. In convening city cohorts made up of representatives across different roles representing city government, intermediary nonprofit organizations, and community organizing residents, they built up trust as they learned about each other and found common ground in a transatlantic process. The dynamic Molenbeek neighborhood served as the backdrop for our dialogue showcasing the diversity of institutions and actors that are shaping the reality of this neighborhood from the Brass' art café and cultural venue to the Maison des Cultures et de la Cohesion (House of Culture and Cohesion) a multigenerational education and arts center. Ironically, Molenbeek is now on the cusp of gentrification and its leaders are working to build cohesion, preserve the cultural and ethnic fabric of the community, and move on from the past. One such initiative is the creation of a memorial for Loubna Lafquiri, a mother, teacher, resident of Molenbeek, and victim of the Brussels attacks; the street renaming and public art installation will create the first public space in the region to be dedicated to a person of Moroccan descent.
The conversation in Molenbeek over the last three days is a powerful reminder that the fragility of the transatlantic relationship will not only be buttressed by dialogue at the highest levels, but also among individuals who find common ground in their experiences and are convened in the name of strengthening the transatlantic cooperation.
- Geraldine Gardner, Director, Urban and Regional Policy Program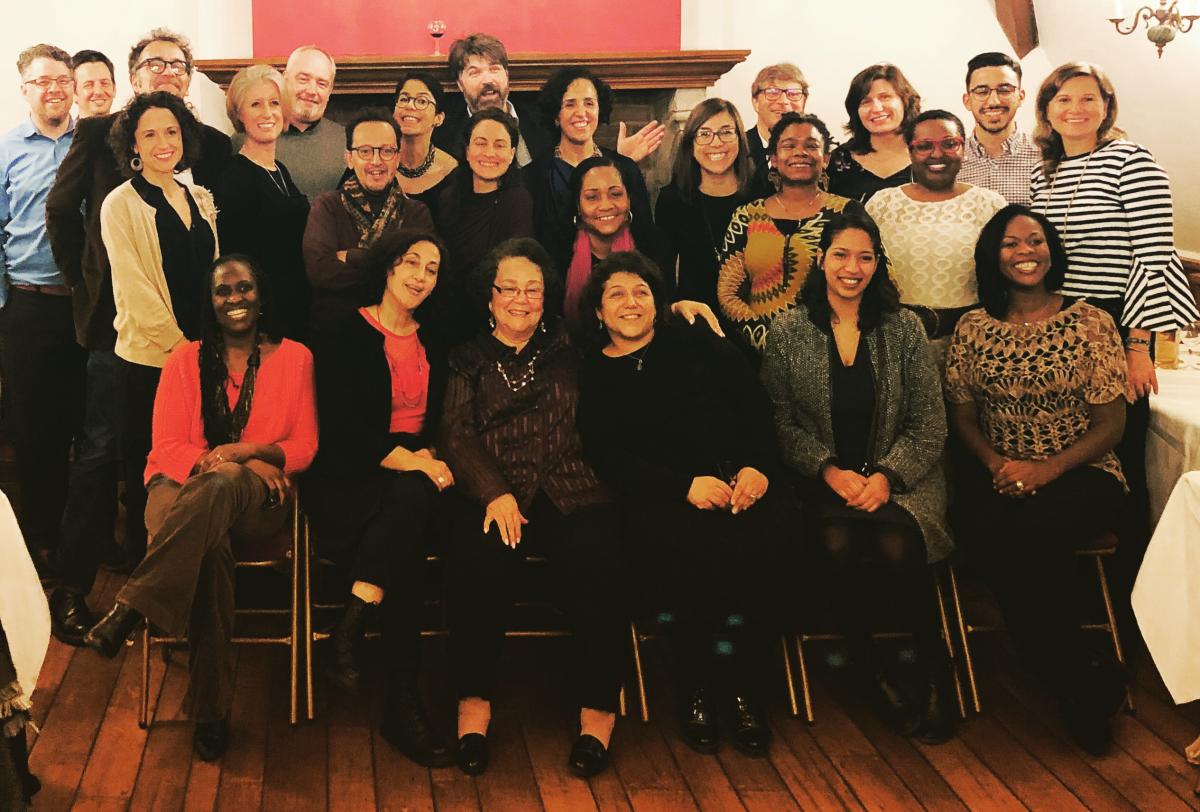 ---
---
We need to build capacity and for people to be intentional about it, @gmfus vibrant neighborhoods forum #gmfurban pic.twitter.com/fLYFIWHMI3

— Divya Khandke (@divs_khandke) March 7, 2018
---
#GMFUrban Vibrant Neighborhoods Forum participants mapping out their action plans for next steps! Looking forward to the Forum's next phase! pic.twitter.com/9MrNEmv3NF

— Geraldine Gardner (@geraldide) March 7, 2018
---
Stimulating civic engagement in the face of social inequalities in neighborhoods or cities in crisis: @rbc_bhg welcomes and supports the Vibrant Neighborhoods Forum organized by @gmfus on March 4-7 #Brussels #GMFUrban pic.twitter.com/p5QhcIQ9o4

— Brussels Internatl (@brusselsint) March 7, 2018
---
MARCH 6, 2018 - 16:30 CET
BUILDING CIVIC ENGAGEMENT: DIFFERENT COUNTRIES, SAME CHALLENGES
"What struck me the most is that, even if you're in different countries, different continents, we all have the same issues. We all struggle with the same problems. What you find is that we all fight for equity, we all fight for better cohesion between different communities with different ethnic origins, and we all have troubles with the dialogue between the municipality – the top – and with local residents."
– Sanae Jamai, Brass'Art Digital Cafe in Molenbeek, Brussels
---
The wages of annexation: Memphis is the size of ALL FIVE New York City boroughs/2x the size of Detroit/300 sq miles but with only 600,000 ppl. @gmfus #GMFUrban

— marisa novara (@marisa_novara) March 5, 2018
---
MARCH 5, 2018 - 9:30 CET
VIBRANT NEIGHBORHOODS KICKS OFF IN MOLENBEEK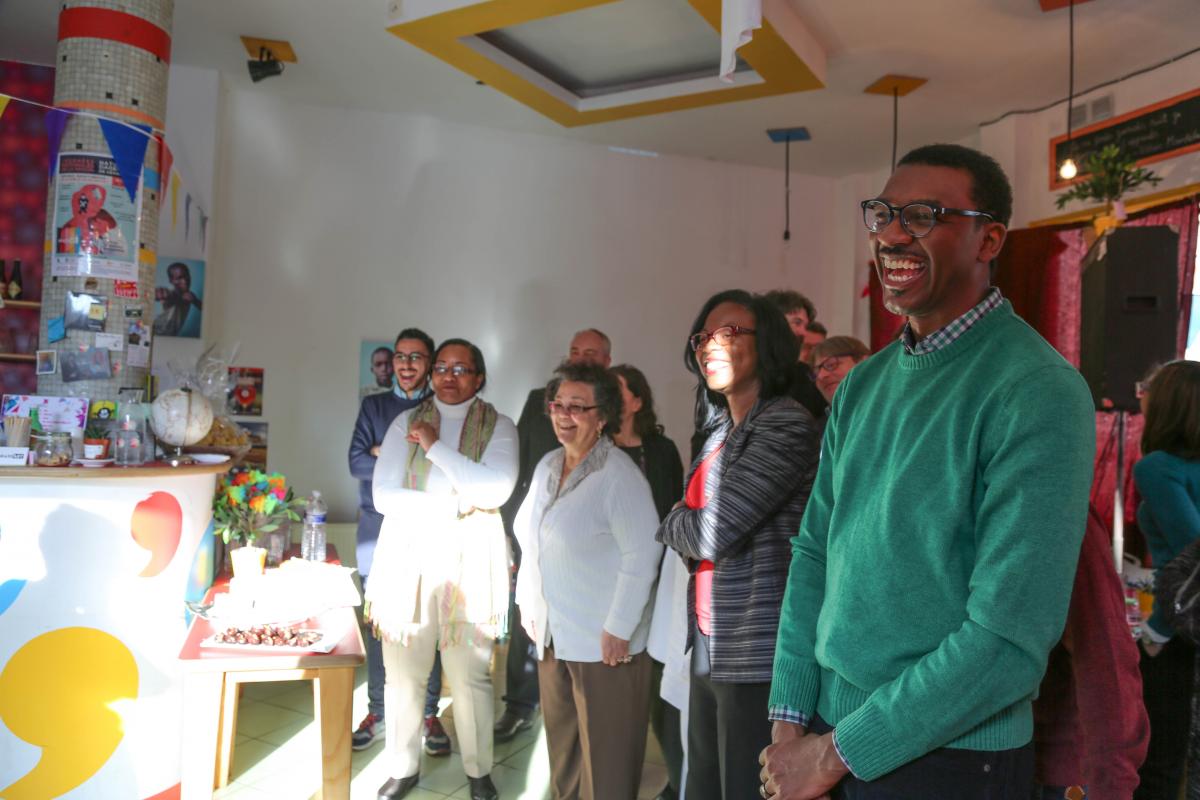 ---